PRODUCTS
ONLINE

WATER

Diffuser

Cable Bar Screen

Chain Bar Screen

Roots Blower


Rotary Vane Blower
Submersible Aerator
Surface Aerator

Pump&Submersible
Jet Aerator
FINE BUBBLE MEMBRANE DIFFUSER
1. How many type diffuser to be used in WWTP?
Please click here for details.
2. Please click here for
3.How to select the suitable Air Blower system for diffused
aeration systems ?

Features: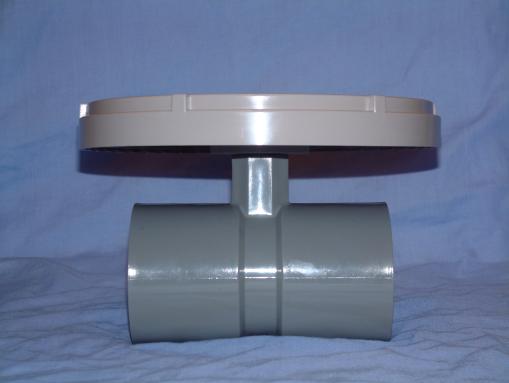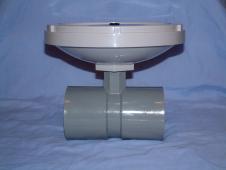 CDF-250 E CDF-250 N

*Tight O-ring retainer prevents air leakage and resulting contamination
from leakage of mixed liquor solids into unit
*Easy to install and strong structure for modulus parts.
*Easy to replace membrane. No special tools to need
*Check valve designed avoid membrane hollow as air-on/air-off
operations such as SBR's, aerobic digesters and anoxic swing zones.




*Special non-clog design and material are for preventing bio-mass
attached on membrane.
*High oxygen transfer efficiency to save power cost.
*The anti-corrosive, U.V. light and acid-alkalinity EPDM membrane .
*Material lasts long lifetime applications.


Specifications:

| | | |
| --- | --- | --- |
| MODEL | CDF-250N | CDF-250E |
| Disc Diameter (mm) | 250 | 250 |
| Flow rate ( m3/hr) | 4.0-6.0 | 4.0-6.0 |
| SOTE (%) | 20-40 | 20-40 |
| Frame /Membrane | ABS/ EPDM | ABS/ EPDM |
| Bubble Diameter(mm ) | 1-3 | 1-3 |
| Aeration Density(%) | 3-15 | 3-15 |
| Square of Disc( m2/per-pcs) | 0.035 | 0.035 |
| Connection(PTB inch) | 3/4 or 1 | 3/4 or 1 |
| Check Valve Diameter(mm) | EPDM, 77 | EPDM, 26 |
| Disc Height (mm) | 105 | 55 |


Applications:
(a) Food Industry (d) Hatchery & Fish Pond
(b) Paper &Pulp (e) Leather Industry
(c) Hoggery &Slaughter House
(f) Dye & textile





COARSE BUBBLE DIFFUSER

Typical coarse bubble applications include aeration tanks, sludge holding tanks, grit chambers and aerobic digesters. Site-specific designs for your tank, new or old. We work with you to find the best balance of capital cost and ease of operation.


Features:
*Fixed to the floor for long-term operation.
*Non-clog diffuser design for low maintenance.


Specifications:

| | | |
| --- | --- | --- |
| Model | CCD-144 | CCD-80 |
| Disc Diameter (mm) | 144 | 80 |
| Bubble Dimension (mm) | 6-12 | 3-6 |
| Material | ABS/PU | ABS/PU |
| Connection (PTB Inch) | 1 or 3/4 | 3/4 |
| Installation | Down or Up | Down or Up |
| Standard Flow Rate(L/Min) | 300-400 | 150-200 |
| Weight(g) | 135 | 55 |