PRODUCTS
ONLINE

WATER

Diffuser

Cable Bar Screen

Chain Bar Screen

Roots Blower
Rotary Vane Blower

Submersible Aerator
Surface Aerator

Pump&Submersible
Jet Aerator
SURFACE
J
E
T
AERATORS
Introduction:
The Surface Jet Aerator is horizontal aerator is used in pretreatment for mixing, secondary and tertiary treatment for oxygen transfer and aquaculture aeration. During the propeller rotates to create the negative pressure, the air is drawn into the shaft and dispersed it into the water in a horizontal direction. The air past the propeller and mix with the fluid will establish micro and high velocity bubbles into the water.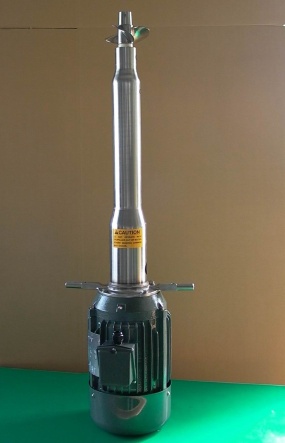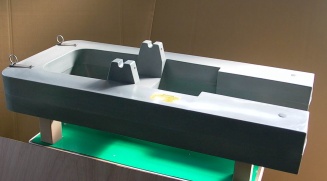 Features:
a. High Oxygen Transfer--
The Oxygen transfer is better than other aeration system.
b. Excellence mixing function--
The Jet aerator posses power turbulent, horizontal flow pattern and high velocity stream.
Especially for Oxidation Ditch, Aeration Lagoons and River and Canal Restorations.
c. Easy and Flexible Installation--
The simple design provides clients easy installation and safe operation in long time.
The float, wall and bridge flexible mounting are available.
d. Reliable Operation, Low Maintenance Cost--
Rigidity and durability is assured with stainless steel construction of shaft, propeller housing,
mounting flange and diffuser portion of the unit. Very Low maintenance requirements.
Specifications:
Model

Motor

Oxygen Transfer Rate

Air Volume

Mixing Volume

Working Depth

Unit Weight

HP

KW

Kg.O2/hr

M3/min

M3

M

Kg

JM-005

1/2

0.4

0.75

0.21

20

0.5~1.5

20

JM-010

1

0.75

1.49

0.42

40

1.5~2.5

26

JM-020

2

1.5

2.98

0.83

80

1.5~2.5

30

JM-050

5

3.7

7.45

2.10

190

1.5~3.5

68

JM-075

7.5

5.5

11.2

3.13

280

1.5~3.5

76

JM-100

10

7.5

15

4.17

370

2~5

105

JM-150

15

11

22.4

6.26

480

2~5

136

JM-200

20

15

29.8

8.40

750

2~5

156

JM-250

25

18.5

37.3

10.5

930

3~6

226

JM-300

30

22

44.7

12.5

1100

3~6

260

JM-400

40

30

59.6

16.7

1500

3~6

322

JM-500

50

37

74.5

20.9

1900

4~7

356
Applications:
1. Wastewater Treatment Plant for Oxidation Ditch, Aeration Lagoons, Aeration Tank
2. River and Canal Restorations
3. Aquaculture farm, oxygen supply for water tank
4. Golf course water
5. Others aeration